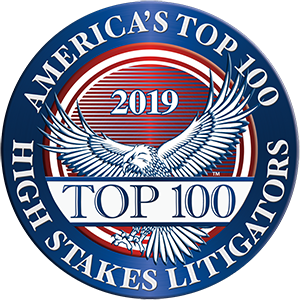 The Law Office of Annette Newman, LLC offers legal services to both businesses (small, medium size and large corporations) in employment law matters.  Whatever the employment law issue, you can rest assured the Law Office of Annette Newman, LLC has the requisite skills to handle the employment law issue.  Whether it's training, responding to federal and/or state agencies regarding employment law regulations, responding to EEOC claims or representing your firm at an unemployment law hearing, we are here to answer your legal questions and to represent you as needed.  We also represent employees who have been discriminated against by their employer, based on race, color, national origin, sex, age, religion, sexual orientation, or military status.

Law Office of Annette Newman, LLC Services

At Law Office of Annette Newman, LLC, we take care to provide our customers high quality services personalized for their unique needs. Our firm is a professional, courteous and efficient full-service law firm.

PUBLIC HOUSING/PUBLIC ACCOMMODATIONS DISCRIMINATION

It is against the law to do any of the following based on race, sex, pregnancy, disability, nationality, religion, color or familial status:

Refuse to rent or sell housing

Falsely deny that housing is available for inspection, rental or sale

Refuse to make a mortgage loan

Impose different conditions or terms on a loan

Threaten, coerce or intimidate any individual exercising a fair housing right

Refuse reasonable changes to your dwelling to accommodate a disability

(Under Chapter 760 of the Florida Statutes and the federal and Florida Fair Housing Act)

Real estate agents, brokers, landlords or anyone in the housing business has violated these laws if they encourage a homeowner to sell or rent with discriminatory intent.

Unless a housing community is complying with the requirements of a 55+ housing community, they cannot deny a family with children under the age of 18 from residing there.

ALTERNATIVE DISPUTE RESOLUTION/MEDIATION SERVICES

​Attorney Newman is a Certified Florida Supreme Court Circuit Civil Mediator, specializing in employment law disputes.

Mediation is a voluntary and confidential process where an employee and an employer discuss and choose possible solutions to resolve a dispute. It involves the help of an independent and impartial person, called a mediator, who helps the parties reach a resolution, which is acceptable to all parties involved. The mediator helps facilitate the discussion and assists the parties by providing a venue where they can confidentially discuss each other's position, listen respectfully to each other, and weigh the advantages and disadvantages and costs of litigation.

If the mediation leads to a settlement, a mediator can assist the parties in drafting the settlement agreement. If it does not lead to a settlement, the parties are free to continue mediation sessions until the dispute is resolved, or an "impasse" may be declared, at which time the parties may chose to litigate their claims in a court of law.

FAMILY LAW/DIVORCE:  

Whether one is facing a simple or complex family law issue, an attorney should always be consulted to optimize the chances of accomplishing favorable results. No two cases are exactly alike. Each case has to be thoroughly analyzed both legally and factually. The client has to be informed of the progress of his or her case.Our family law practice includes but is not limited to divorce, domestic violence, adoption, child support enforcement, paternity disputes and preparation of agreements, both pre- and post-nuptials.